Your Leading Screened Pool Enclosure Kits Manufacturer
Excelite manufactures polycarbonate sheet and became the leading supplier in ASIA. Now, Excelite finally introduces Screened Pool Enclosure Kit which are made up of polycarbonate material.
Why Excelite Screened Pool Enclosure Kits
High Quality Standard
Our Engineers uses Polycarbonate sheet as Commercial Pool Enclosure's raw material.
1
Member ship of SPASA
Excelite is a member of SPASA, so no worry about our Professionals.Excelite will be your better choice!
2
Warranty Guaranteed
Excelite can provide 15 years warranty of every pool enclosure.
3
Sales expertise
Excelite sales team is full of professional, enthusiastic, personable people. We put quality and customer first all the time.
4
Popular Screened Pool Enclosure Kits Model for Family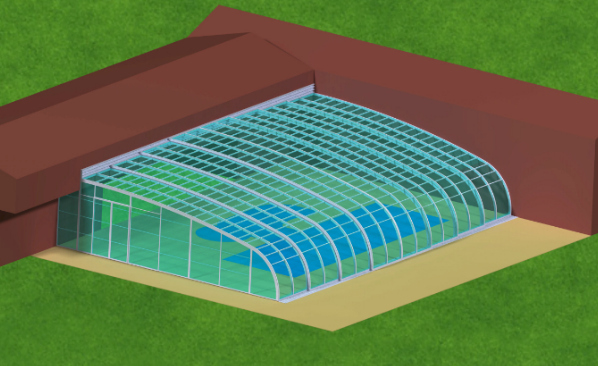 Model Y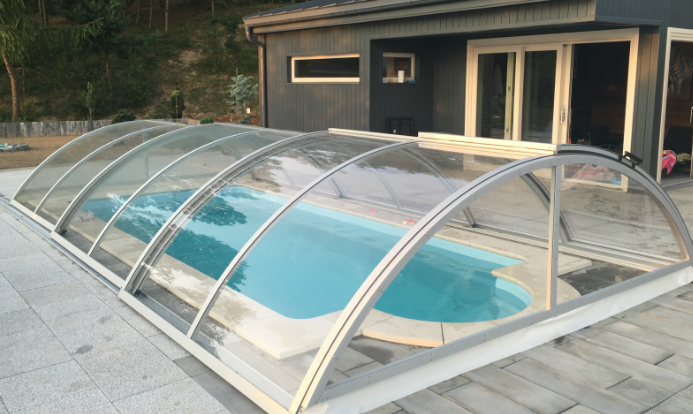 Model B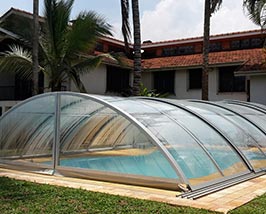 Model C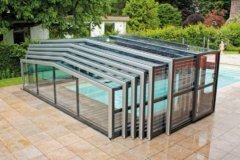 Model G
Excelite Screened Pool Enclosure Kits
Excelite Screened Pool Enclosure Kit surely change your lifestyle if you ever been forced to move indoors because of mosquitos or other annoying insects.  You can enjoy your life to the fullest with our Excelite Screened Pool Enclosure Kit. Stop worrying about West Nile, Zika, and those bothersome bees and allow yourself to just sit back, relax, and enjoy all of life's little pleasures.
Excelite Screened Pool Enclosure Kit is for your child safety. It helps better secure children and keep them within view. And also, it creates a sense of privacy or personal space.
By using our Excelite Screened pool enclosure kit, your pool stays clean, requires less maintenance, and is ready to use whenever you are. So, add value to your home with Excelite Screened Pool Enclosure Kit. Excelite  can Customize your ideal Screened Pool Enclosure Kit.
Our local support team will go to your home and get exact size after your enquiry. Excelite Sreened pool enclosures guarantee all our customers a 15-year warranty and can offer half the price and better-quality control ability than any local manufacturer. As polycarbonate sheet manufacturer, Excelite can provide you the most affordable Screened Pool Enclosure Kit.
Don't Take Our Words For It.
Listen to what our clients say about our enclosure