Excelite Swimming Pool Enclosure Business History
As a polycarbonate sheet manufacturer since 2001, Excelite invested in a new factory to exclusively manufacture swimming pool enclosures. Because we manufacture our own raw material we have a better price advantage and quality control ability than any other pool enclosure manufacturers. In only two years, Excelite has developed a strong relationship with many suppliers in different countries and has sold over 1,000 pool enclosures to satisfied customers worldwide.
Excelite aims to let every family afford their own swimming pool enclosure, therefore our price ranges from only $2,999 to $29,880 depending on your pool size. We ensure a 15 year warranty for all our pool enclosures. Also, we ship with a door to door service with very low freight cost.
Our professional support team will help you 24/7 during the whole purchase and installation process. The payment is done safely through Alibaba Trade Assurance or Paypal.
We initiate the order process with only 50% deposit of the payment.
A swimming pool enclosure will extend your pool usage for more than 25 years and you will be able to enjoy swimming all year round with only half the cost than your local supplier. Tell us your pool size now and take control of what happens in and around your pool with Excelite pool enclosures!
Excelite Pool Enclosure FactorySuzhou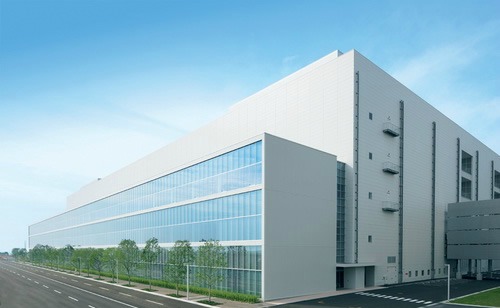 Excelite invested in a pool enclosure factory in Suzhou, China. First, we developed two designs of swimming pool enclosures and shipped a 10 set order to one of our European clients, Mr. Pahlen. What a great start!
4th Jan 2015
Chynorany Slovakia$2999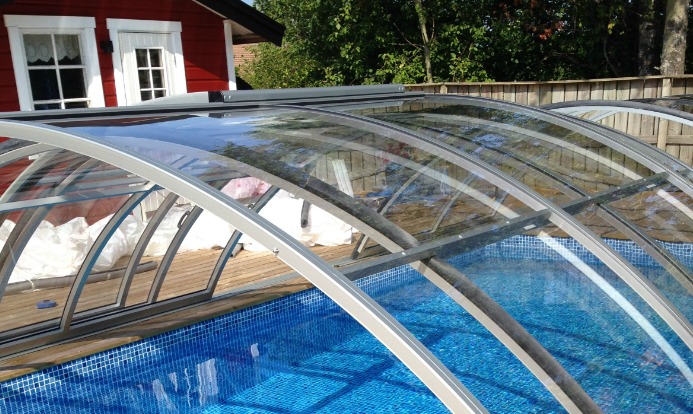 Jozef was doing waterproof projects for houses. He was very interested in distributing pool enclosures in Slovakia. He bough one 3*6 pool enclosure for his own pool as a demo, and also bought a mini cover for his showroom. So, if you are in Slovakia, you can go to Josef´s home to check the pool enclosure he purchased!
20th Jan2015
Sanok Poland$12,000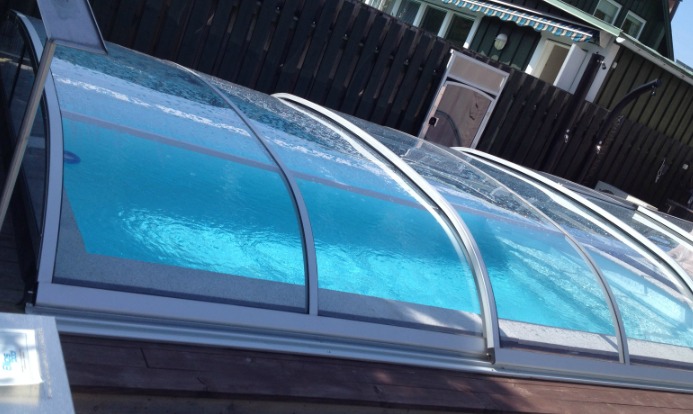 Piotr bought two pool enclosures for his own pools. He is very satisfied with the price and quality.
4 March 2015
Nicosia Cyprus$9000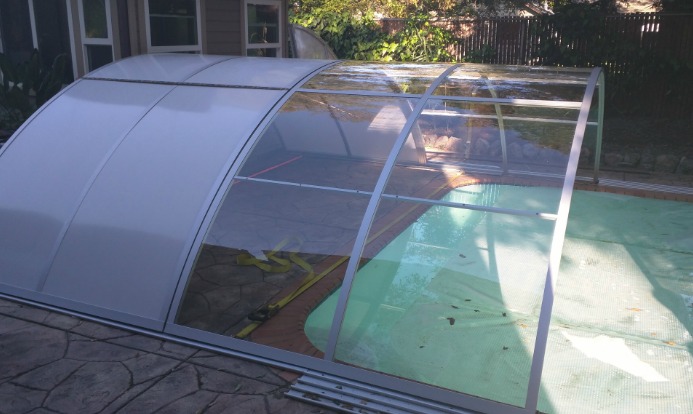 Lamas bought a 5*10 m pool enclosure for his own pool. He improved our pool enclosure with some accessories, it's really a great improvement. We even applied it in our future pool enclosure production.
6th Sep 2015
Canada$7000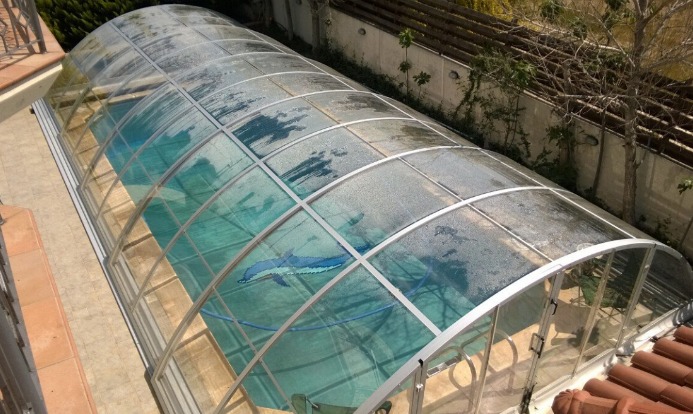 Yuri bought the Excelite Model B 4*8M with an extra 2m rail for his customer's pool. Yuri is a pool builder and construction expert in his local community and he shared a great interest in our polycarbonate swimming pool enclosures. He became our distributor in Canada.
13th Jan 2016
Model D Style$9000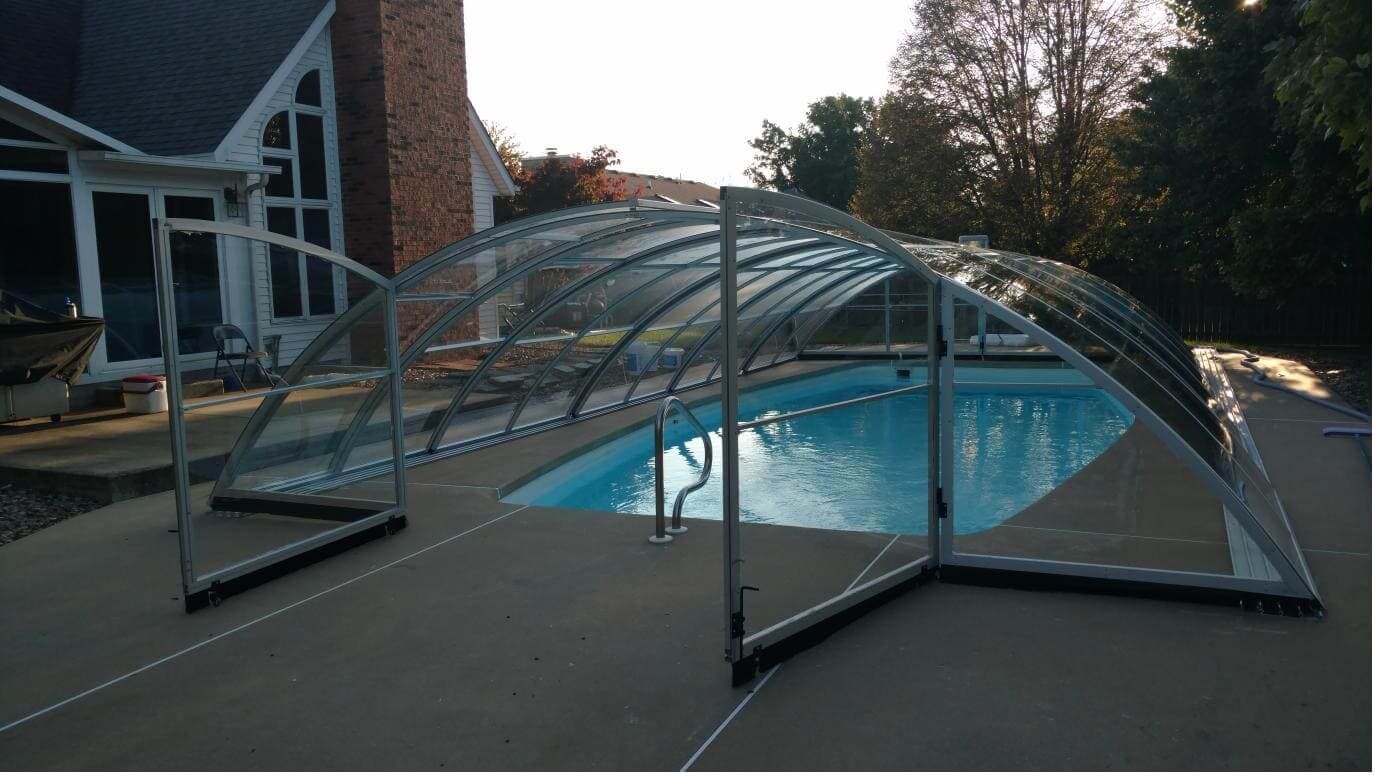 RJ Smock  purchased model D style
21st Jan 2017
Model Y-3 Retractable Pool Enclosure$7000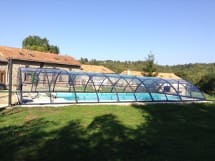 Kay customized model Y-3 retractable pool enclosure, Kay mentioned that she is absolutely delighted with it.  ($5999)
10th Jan 2018
Model C Style$7000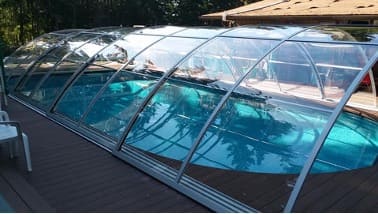 Jimi purchased model C style.
10th Jan 2018
Model E Retractable Pool Enclosure$10880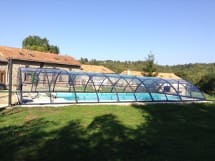 Charles purchased model E retractable pool enclosure.
10th Aug 2018
Wall-mounted Style Enclosure$21980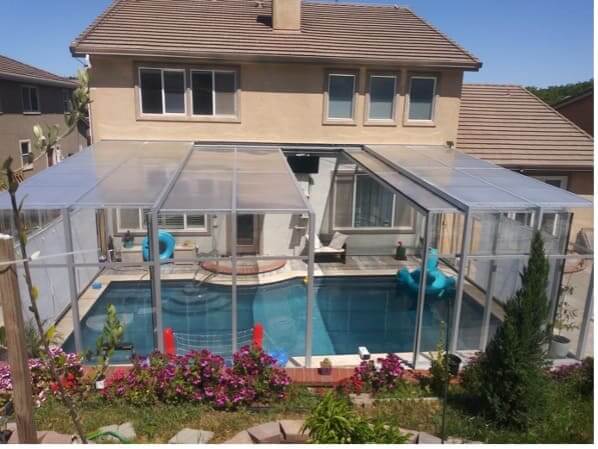 Alica purchased and assembled wall-mounted style enclosure.
21st Nov 2019
Model G Gable High Profile Retractable Pool Enclosure$25560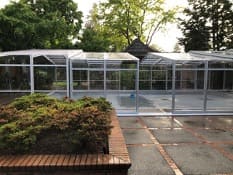 Will purchased model G gable high profile retractable pool enclosure.
29th Aug 2019
Model M High Profile Type$29860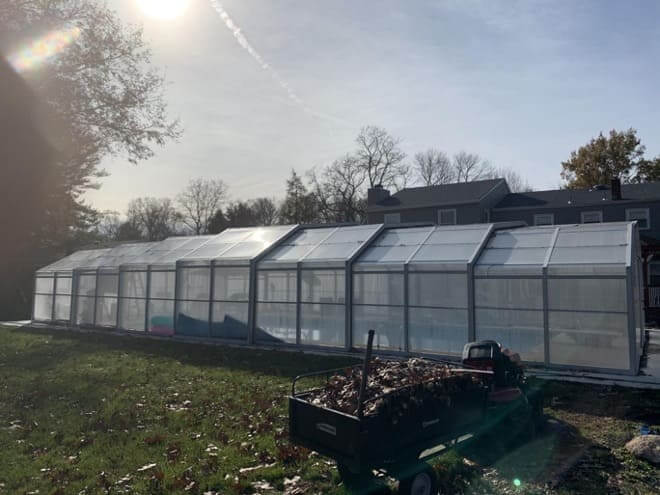 Mark purchased model M high profile type enclosure.
29th Apr 2019
High Profile Model Y-17$34190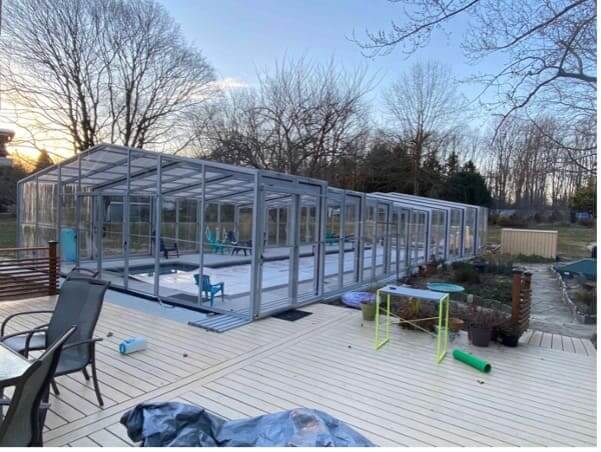 Don purchased retractable high profile Model Y-17 Gable style.
21st Jul 2020
Y32 Retractable Pool Enclosure$37400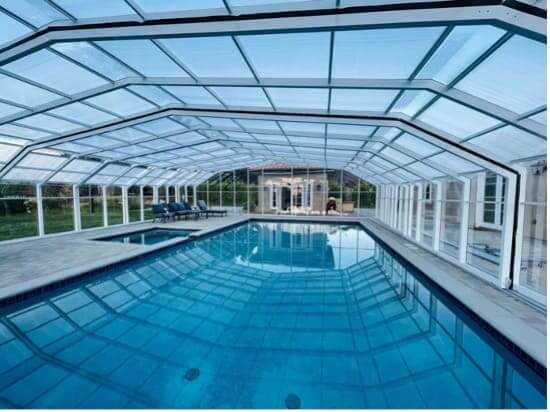 Yan purchased Y-32 retractable pool enclosure.
9th Sep 2020
Y-11 Style Enclosure$11100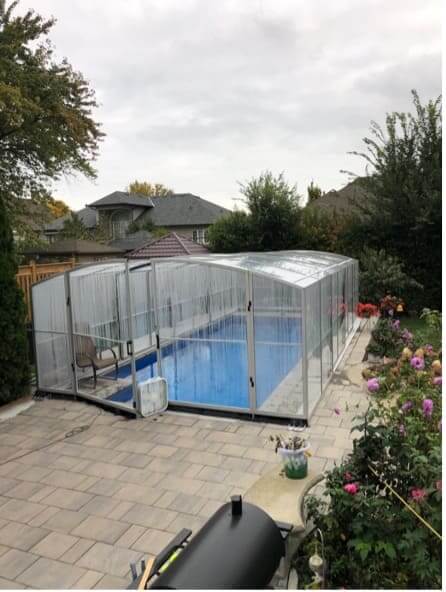 Simon purchased Y-11 style enclosure.
20th Apr 2021
Y-38 High Profile Enclosure $30830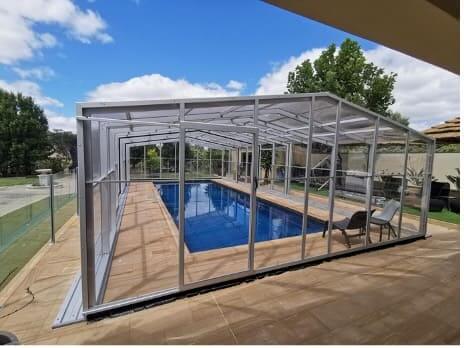 Habib purchased Y-38 high profile enclosure.
29th May 2021
Don't Take Our Words For It.
Listen to what our clients say about our enclosure